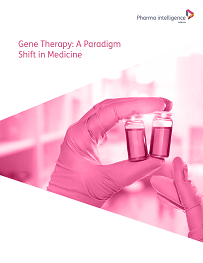 Free Report
Complete the form below to receive a complimentary copy.
Gene Therapy: A Paradigm Shift in Medicine
November 30, 2018
This analysis reviews several aspects of the gene therapy market. The history of gene therapy is briefly discussed, alongside a look at the trend in the volume of candidates in development over the past 20+ years, and how the regulatory landscape in the US and EU has recently adapted to help move the field forward. A deep dive into the pipeline with breakdowns by delivery method and therapy area is provided, as are the key companies involved and the major partnership deals that have made gene therapy a hot commodity. Manufacturing, pricing, and reimbursement issues are also addressed.