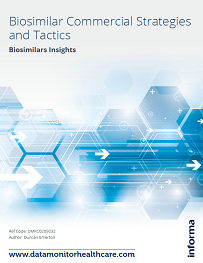 Datamonitor Healthcare Biosimilars Insights: Biosimilar Commercial Strategies and Tactics
May 14, 2019
The challenges faced by biosimilar developers are not unlike those confronting their branded counterparts. First, companies must develop high-quality biosimilars and obtain regulatory approval. Next, they must then navigate the vast array of commercial nuances that exist at the national level in order for their products to be used in the clinical setting.
Fundamentally, the mix of developmental and commercial tactics which companies decide to implement as part of a biosimilar brand's commercialization strategy needs to be customized to the type of product being developed, its target indication, patient type, and the country in which the product is to be sold.
This Datamonitor Healthcare report contains a Biosimilars Insights module.